Accounts Process Outsourcing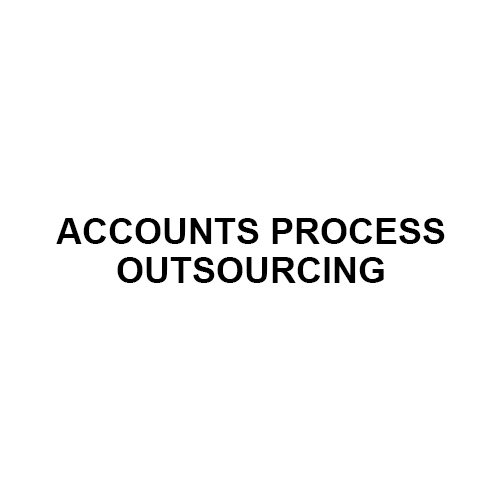 Accounts Process Outsourcing
Accounts

Process Outsourcing
§ Complete Accounts Process Outsourcing
§ Modular Accounts Process Outsourcing
Complete Accounts Process Outsourcing-General
· Business accounting services.
· Statements reconciliation for clients/vendors/banks.
· Suggestions and advice on GAAP and IFRS.
· Helping in presentation of statutory forms of the Financial statements.
· Doing tax filing and required documentation.
· Accounting consolidation of branches and subsidiaries.
· Managing firms cash flows.
· Internal Control Review and design of SOP's and policies.
· Ensuring 100% compliance with applicable laws and regulations.
· Investor Relations and meeting investor's information requirements.
· Doing periodic reviews.
· Doing monthly reporting with specific and customized monthly and quarterly MIS
· Keeping records of all invoices, memos, cheques etc
· Salary, incentives, and bonus processing
· Tax effective accounting
· Helping with all technical finance inputs and doing financial accounting
Modular Accounts Process Outsourcing
IIEx focussed service in modular outsourcing includes following inputs:
Accounts Payable and P2P Services
· Purchase orders process and management including amendments
· Invoice imaging and tally with PO values
· Allocating expense
· Payment procedures
· Processing of monthly GST
· Ledger processing on monthly basis
· Sources management
· Management of vendors including queries
· Contracts and negotiation management
· Invoice receipt and matching
Accounts Receivable Services
· Managing orders -conversion from orders to invoice
· Monitoring of payment received from respective invoices
· Customer ageing and reporting
· Processing credit memos
· Reconciliation of AR reports
· Bad debts /delinquency management
Financial Reporting Services
Balance sheet
· Statement of Income
· Cash flow statement
· Report on bank reconciliation
· Customized, accurate and dedicated account reconciliation with ledger maintenance
· Credit card reconciliation
· Report generation
· Balance sheet account reconciliation
· Accounts receivable and payable reconciliation
· Detail general ledger report
Ledger Accounting
Processing of Payroll
Period-end Closure of Books
Processing of Stock Movement and Adjustment Journals
Disposal and Depreciation Journal Maintenance
Ledger Reconciliations
Processing of Lease, Purchase, Loan and Dividend Journals
Mergers and Acquisitions
Adjustments pertaining to Prepayments and Accruals
Complete Details of all Adjustments pertaining to Ledger Journal Entries.
Fixed Assets Accounting
IIEx Payroll Processing Services
Payroll processing as modular outsourced serviced involves following
· Finding out exact calculation on pay checks and tax obligations.
· Custom payroll management services
· Workers compensation, incentives, and benefits according to company management and law.