Climate Control Coatings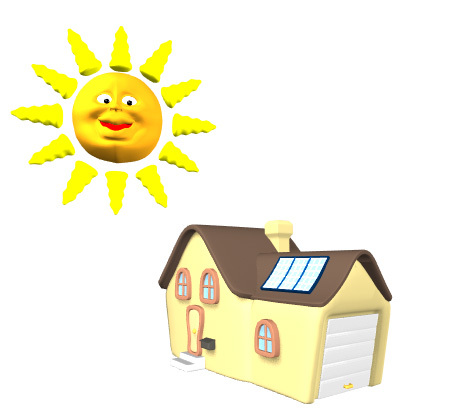 Climate Control Coatings
We are a prestigious business organization, recognized as a reputed manufacturer and exporter of a qualitative range of Climate Control Coatings. These coating protects the exterior of building against harmful UV rays, cold and hot weather, thus maintaining its aesthetic appearance. Formulated suing premium grade ingredients, our Climate Control Coatings strongly recommended for factory, cold storage, electronic telephone exchange and hospital buildings. Easy to apply, low maintenance and environment friendliness are some of the salient attributes of our coating.
Further Details:

The cheapest and most reliable source of new Energy !
CLIMATE CONTROL COATINGS reduces up to 40%. of your energy cost


If you are undertaking the task of painting the exterior of walls, roofs, terrace, we offer you an excellent opportunity to change the prevalent method with conventional paint system. We are introducing a CLIMATE CONTROL COATINGS. This Coatings is a single component; water based high solid, elastomeric acrylic resin base coating. It is an advanced acrylic technology product manufactured by combination of pigments, reinforcing fillers and a Nano particulate type thermal non-conductive & conductive material.

As a house is the biggest single purchase that people ever make, so isn't it important to safeguard that investment? Walls of buildings are constantly under attack from strong wind, scorching sun, cold temperature, different pollutants and rain. CLIMATE CONTROL Coatings is a complete process of application, which will help to prevent all such unwanted attacks. It adheres strongly to surface of concrete, metal, modified bitumen, wood etc. If desired it is also available in attractive color shades also. However, white is preferred for best reflectivity.

CLIMATE CONTROL Coatings provides successful barrier against winter cold and summer heat. As we face extreme variations in temperature with very hot days in summer and very cold days in winter, the unique non-conductivity property of this coating system deflects the heat during summers and excessive cold in winter. If CLIMATE CONTROL Coatings is applied, it reduces the cost required in heating or cooling the atmosphere. Another major advantage of this novel product is Energy Savings. The cheapest and most reliable source of new energy is the energy we save in our day-to-day life and this Coating System surely proves as energy saver. It is a low risk investment for saving of energy and reduces up to 40%. of your energy cost. This Coating reduces energy consumption, which means less use of fossil fuels, as a result the release of Co2 and So2 gases in the atmosphere is minimised thereby helping in reducing global warming. Another interesting feature is that, it not only checks noise but also reduces echoes and sound reverberation.


As has been found, water is the single most common cause of serious damage to buildings. For this CLIMATE-CONTROL Coating is more effective than the conventional waterproofing methods adopted. It prevents rainwater from seeping through the walls and entering the pores causing hairline cracks in the cement plaster. It is a perfect solution for cracked, crumbling and flaking walls. This Coating protects exterior walls from dampness caused by the lashing rain, successfully prevents growth of moss, algae, fungus and termites also.
This nontoxic-safe and environment friendly coating system protects the exterior of building against harmful UV rays thus maintaining its aesthetic appearance. This coating gives retro-reflective light reflection and drastically gives a long lasting glow to the exterior wall. It reduces accumulation of dust on the walls and reduces building maintenance cost too.

As we take this confident step to give a new dimension in the field of architecture, we assure you of our best efforts in our work. We hope you will find this information extremely useful in the painting of exterior of walls, building rooftops, terraces and concrete, asbestos or tile roofing.
We look forward to all our Architect and Engineer friends to give new dimension to their invaluable architectures and encouraging us in our endeavor. We also warmly invite you to visit our sites where we have used this coating. If you desire to show the demonstration of this coating at your site, we will be glad to show the same.