Finance & Accounts Consultancy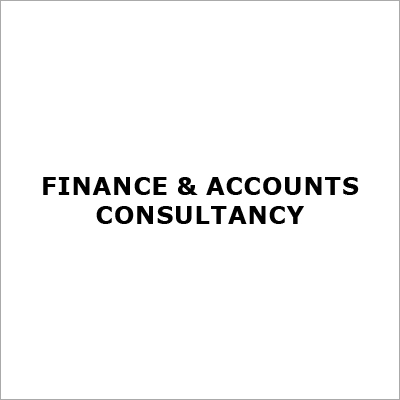 Finance & Accounts Consultancy
Why IIEx F&A Outsourcing Services are dependable
· IIEx outsourcing service offers customized solutions, identifying best resource and recourse for gains to customer.
· IIEx has dedicated, customized service system to improve compliance with accuracy that saves time & cost.
· Our engagement of services to customer ensure deep expertise in all the accounting matters and adherence to industry norms.
· IIEx covers all the services under F&A to complete the value chain of outsourcing.
· IIEx service is technology driven, fast and utilise latest means to deliver best-in-class services.
· We assure cost reduction and competitiveness in both of our general and modular outsourcing packages.
IIEx Finance and accounting consultancy
Possess deep expertise in the Incorporation of Entities, Accounting, Taxation, Corporate Compliance, Corporate Restructuring, LLP, Corporate Finance, Due-Diligence, FEMA, Labor Law, RBI, Joint Ventures, Mergers, De-Mergers, Amalgamations, Takeovers, Winding Up, IPR (Trademark Registration), and management consultation we also have adequate expertise in Company Law matters and licensing with ROC, NCLT and Compliance related to the SEBI and Stock Exchanges.
Auditing & Assurance Services:
Internal audit
Revenue Audit
Forensic Investigations
Due Dilligence
Foreign Investors Services
RBI Approval for investment in India
Setting Up of Branch/ Wholly Owned Subsidiary/ Liaison Office in India
Compliance with all the applicable legal and statutory requirements.
Foreign Exchange Management Act, RBI & Foreign Collaboration:
FEMA related consultancy
ECB (External Commercial Borrowing) related matters & consultancy
FDI (Foreign Direct Investment) related matters
All types of Reserve Bank of India approval
Company Law Matters Consultancy :
Formation of company in India, viz, Private Limited, Public Limited, wholly owned subsidiary company, One Person Company (OPC), Limited Liability and Partnership(LLP), etc
All matters related with Registrar of Companies (ROC) and NCLT
Maintenance & compliance of Statutory Records
Merger & acquisitions
Corporate restructuring
Consultancy in above matters
Import-Export, Technology Park Special Economic Zone
Import Export Code Number
STPI (Software Technology Park of India)matters SEZ (Special Economic Zone) matters
Membership with Export promotion council
Import-export Consultancy documentation
Import License related matters
Financial Services :
Preparation of project report
Preparation of CMA Data
Loan arrangement- Cash credit limit, Term loan & Project loan
Due diligence for finance
Valuation of shares of Company
Other Services
Copyright Registration
Design Registration
Provident Fund Registration and Returns
ESI Compliance
FSSAI Registration



Trade Information
Supply Ability
Per Day
Delivery Time
Days