Outsourced Account Services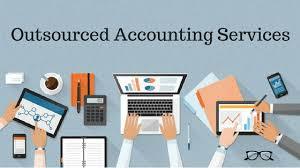 Outsourced Account Services
Why IIEx F&A Outsourcing Services are dependable
· IIEx outsourcing service offers customized solutions, identifying best resource and recourse for gains to customer.
· IIEx has dedicated, customized service system to improve compliance with accuracy that saves time & cost.
· Our engagement of services to customer ensure deep expertise in all the accounting matters and adherence to industry norms.
· IIEx covers all the services under F&A to complete the value chain of outsourcing.
· IIEx service is technology driven, fast and utilise latest means to deliver best-in-class services.
· We assure cost reduction and competitiveness in both of our general and modular outsourcing packages.
IIEx Finance and Accounts outsourcing for

Startups
Overseas investors
MSMEs
Business houses
Individuals etc

Contact us for:

CFO services
Accounts Compliance and regulatory services
GST registration and compliances
Complete finance and accounting outsourcing
IIEx accounts.finance.taxation, division is offering complete outsourcing of Accounts and Finance activities.
FAQ's
Why outsourcing??
It would be outsourcing skills and freedom from regular burden of variable expenses related to the department.
Liability of controlling would be NIL.
Company performance and business will improve, focus would be to bring business.
Attachment : IIEx complete accounts and finance outsourcing PDF
Why IIEx??
Team of experts well experienced in their fields.
We are covering complete accounts activities under actual affordable fees structure.
Our expertise in the related areas can be used which means everything related to accounts and finance under one roof.
Attachment : Profile with expertise PDF
Who will be interested??
Startups, business houses, companies, all seeking to minimize their unnecessary permanent staff strength and improve more focus on sales activities.
. IT Sector (Including SAAS
Startups
Telcom
Retail
Aviation Sector
Manufacturing / Engineering
Infrastructure/real estate
Financial services
Consumer durables/FMCG

Trade Information
Supply Ability
Per Day
Delivery Time
Days